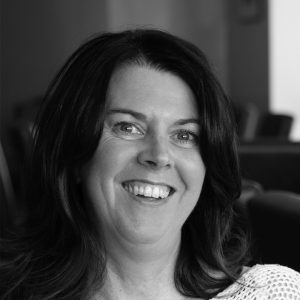 Bronagh joined Physio Plus in March 2019.  Her role is Business Support and Administration, facilitating the smooth running of the clinic and developing business links.
Bronagh's work background is initially in admin.  She has worked in a range of various roles and locations, from Under Secretary of State for Corporate Affairs' Private Office in London to local Council, from 1988 to present.  She also changed skills when her three boys were born, so that she could be at home when they were, and retrained as a Playgroup Leader.  But as her boys grew she returned to the office.
Bronagh's hobbies are reading, meditation and walking. She likes to walk the Camino in stages each year and enjoys hiking up the Mourne Mountains. She enjoys meeting friends and going for coffee.